Theoklis Zaoutis, MD, MSCE, PhD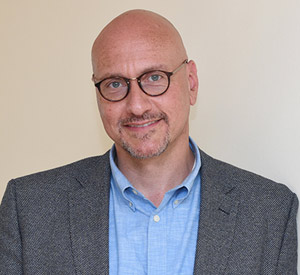 Former Managing Director
Theoklis Zaoutis is the Founder and Managing Director of CLEO. He is currently Professor of Pediatrics at the School of Medicine of the National Kapodistrian University of Athens in the Second Department of Pediatrics based in the P and A Kyriakou Children's Hospital. He is Emeritus Professor of Pediatrics at the Perelman School of Medicine, University of Pennsylvania (PENN)/Division of Infectious Diseases, Children's Hospital of Philadelphia (CHOP). He is an internationally recognized infectious disease expert, epidemiologist, and pediatrician, with over 330 articles in scientific journals and has been awarded multiple distinctions, including the Healthcare Epidemiology Pediatric Investigator Award in 2009 and the Distinguished Service Award by the Pediatric Infectious Diseases Society in 2015.
He has held leadership roles in research, teaching, clinical and quality improvement work. He directed the Division of Infectious Disease at CHOP, the Center for Pediatric Clinical Effectiveness Research and the Master's of Clinical Epidemiology Training Program at PENN.
He currently leads the national initiative to prevent healthcare-acquired infections funded by the Stavros Niarchos Foundation (SNF). He also is a Scientific Consultant to the General Secretary of Health Services as well as to the National Organization for the Quality of Health Services (ODIPY) and the National Committee for the Protection of Public Health against the Coronavirus COVID-19 of the Ministry of Health. In the past, he worked as consultant to the World Health Organization's (WHO) regional office in Greece to develop antibiotic prescribing guidelines for primary care.
He has participated in several advisory committees in the USA and Europe, such as the Center for Disease Control and Prevention (CDC), the National Institute of Health (NIH), the American Academy of Pediatrics, the European Society for Pediatric Infectious Diseases, and was a member of the Presidential Advisory Committee for Combating Antibiotic-Resistant Bacteria. He is also currently Editor-in-Chief of the Journal of the Pediatric Infectious Diseases Society, the leading journal in the field.